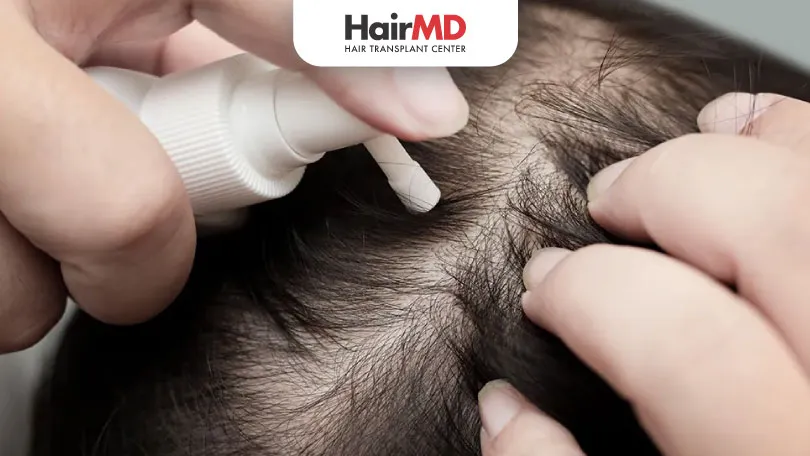 Are you experiencing hair loss? Get in touch with the best of our hair specialists in Pune to understand your hair condition. For a hair treatment or to get hair transplant, book an appointment with our dermatologists near you, call +919584584111.
Table Of Contents
How to Use Anthralin for Hair Growth?
Hair brings you more than protection; they give you confidence and add to your beauty. Various factors tend to affect the health of your hair shaft, and poor physical health may lead to problems like hair loss. However, various topical and oral OTC medicines are available to treat or curb hair loss. Anthralin is one of them. 
Continue with the blog to know if Anthralin for hair loss is an effective treatment or not. 
What is Hair Loss?
We shed 50-100 strands of hair each day as a part of the natural hair growth cycle. The hair cycle consists of three phases- growth, rest and fall, respectively, where the new ones replace old damaged hair. On the other hand, hair loss is a different condition where more than the normal hair strands fall out from the scalp each day without any hair regrowth and can lead to complete baldness. On-time treatment of the cause can help revert hair loss, while it can only be slowed down in some cases. 
What is Anthralin?
Anthralin is a topical cream that hair doctors prescribe to treat patients suffering from alopecia areata, in which hair loss occurs in patches. Anthralin is an artificial version of a substance obtained from the araroba tree. The drug was initially used to treat psoriasis, a skin problem in which the involved skin becomes red, and there is shedding of scales. 
How to Use Anthralin for Hair Growth?
Anthralin can be used in two ways as per prescribed by hair experts. You must consult your hair doctor regarding the dosage of the topical cream and apply it accordingly. It is started from a lower concentration for a small duration for a few days a week, and then gradually, the concentration, duration and frequency are increased.
There are also a few side effects associated with its use, such as redness and irritation on the treated or untreated site. 
You must only use the anthralin drug after consulting with your hair doctor. If you are suffering from hair loss, then consult with an expert dermatologist to know the cause of your hair loss. The dermatologist will prescribe you the treatment accordingly to treat the condition on time before it gets too late. 
Are you looking for hair fall solution? Get in touch with the best of our hair doctors in Pune to cure your hair loss. To book an appointment for a hair treatment or hair transplantation, contact our dermatologists near you, call +919584584111.