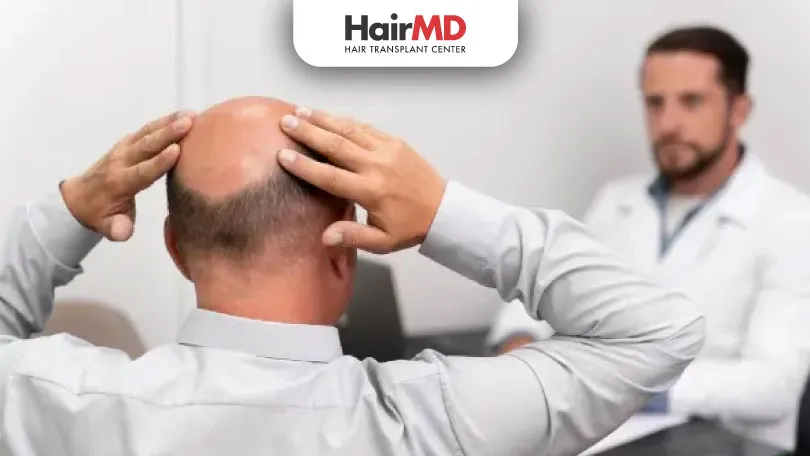 Are you experiencing hair loss? Get in touch with the best of our hair specialists in Pune to understand your hair condition. For a hair treatment or to get hair transplant, book an appointment with our dermatologists near you, call +919584584111.
Hair loss is an infuriating and troubling experience for both men and women. Fortunately, your dermatologist can assist you in determining what is causing your hair loss and how to treat it. 
It is a good idea to prepare a list of questions to ask your dermatologist before your appointment, so you don't forget anything. These questions about your hair loss problems and treatments can assist you in obtaining information and make better decisions about your hair loss treatment.
Following are a few questions about hair loss that you need to ask your dermatologist.
Q1. Will my hair regrow again?
Often, hair will regrow on its own, especially if your hair loss is caused by stress from a specific life event or a short-term illness. However, hair loss may be permanent in other cases and worsen over time. Your dermatologist will provide you with a realistic assessment of what to expect so that you can make an informed decision about how to proceed with treatments.
Q2. Is it necessary for me to have blood tests?
The doctor might ask for a few blood tests to get to the root cause of your hair loss. Hair loss can be caused due to multiple factors like nutritional deficiencies, hormonal imbalances, underlying illnesses etc. which can be detected on blood reports. 
Q3. What do you think is the cause of my hair loss?
This is probably the question you're most interested in hearing the answer to. Various factors, including stress, hormonal imbalances, genetic composition, medicines etc can cause hair loss. Your dermatologist will ask you a series of questions to determine the cause of your hair loss. Your responses will provide them with information about what is wrong with your hair. 
Q4. Is my current diet, nutrition, or body weight causing a problem with my hair?
It is important to inquire whether one's diet is deficient in any specific nutrients (for example, vegans and the possibility of low vitamin B12 levels) or whether low body weight is causing impaired hair growth.
Q5. Any changes in my lifestyle and hair care that I can do to aid my treatment ? 
Lifestyle habits and hair care routines can play an important role by helping your hair loss treatment.  Good sleep, a balanced diet and moderate exercise are all essential in maintaining health and body functions. Similarly, taking care of your hair, avoiding harsh chemical treatments and excessive styling products can also help in strengthening your hair and reducing hair fall. 
Hair Loss treatment can be a long and confusing journey. Our expert trichologists at HairMD can help. We use modern diagnostics and cutting edge technology to provide you with a personalized hair loss treatment plan. Contact us today for more information
Are you looking for hair fall solution? Get in touch with the best of our hair doctors in Pune to cure your hair loss. To book an appointment for a hair treatment or hair transplantation, contact our dermatologists near you, call +919584584111.