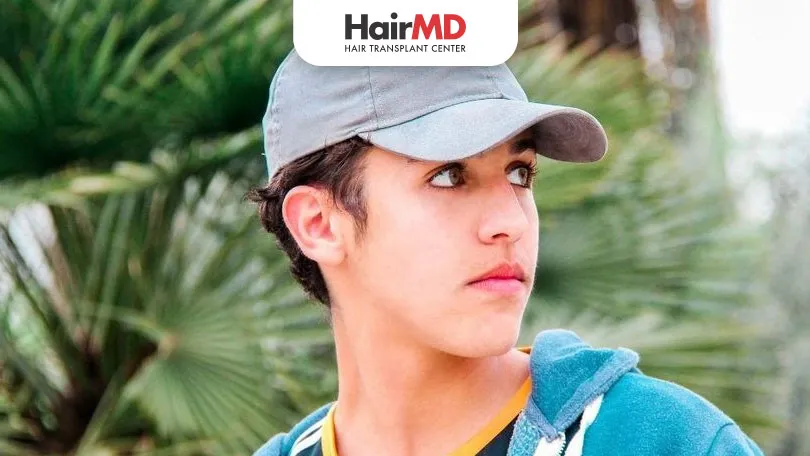 Are you experiencing hair loss? Get in touch with the best of our hair specialists in Pune to understand your hair condition. For a hair treatment or to get hair transplant, book an appointment with our dermatologists near you, call +919584584111.
Do you love wearing caps and hats? But started to avoid them as you heard a tale that wearing a cap every day can make you go bald. Caps and hair loss have no direct relation, and just wearing a cap cannot induce hair loss. Caps and hats are worn in regions with hot summers.
Caps protect the head and eyes from harmful UV rays and from heat strokes too. Caps do create friction against the hair follicles, but there is not enough evidence to prove that.
Hair loss can be caused by various factors such as:
Age

Heredity

Hormonal Changes

Medications

Medical conditions

Environmental Free Radicals

Wrong Hair Care Routine 

Tight, pulling Hairstyles
Hairstyling using hot blow air can also make your hair dry and brittle. A tightly done hairdo under a cap can cause a receding hairline and a gradual balding due to the pulling of the hair, which stresses the scalp and hair follicles, weakening the shaft of the hair and leading to hair loss.
Wearing a cap and hair loss cannot be directly linked, but if you are wearing a hat too tight on the scalp, it may stress and weaken the hair follicles. This type of hair loss is called traction alopecia. 
The material of the cap, its fabric, dye or embellishments added to them can also play a role in hair loss if you are allergic to any of it. Sometimes the embellishments on caps and hats have edges which may pull your hair and increase the stress on the scalp. The allergic reaction can cause inflammation resulting in more hair fall than a natural course of shedding. 
Your caps are just like your clothes. Therefore, it is important to wear a clean cap as the dirt build-up can pass on to the scalp through sweat, leading to infections and hair loss.
If hygiene is not maintained and caps are worn too tightly, then caps and hair loss beliefs seem valid.
If you are facing hair loss issues, speak to a hair doctor at HairMD today and get a proper treatment for reversing the hair loss problem before it's too late.
Are you looking for hair fall solution? Get in touch with the best of our hair doctors in Pune to cure your hair loss. To book an appointment for a hair treatment or hair transplantation, contact our dermatologists near you, call +919584584111.