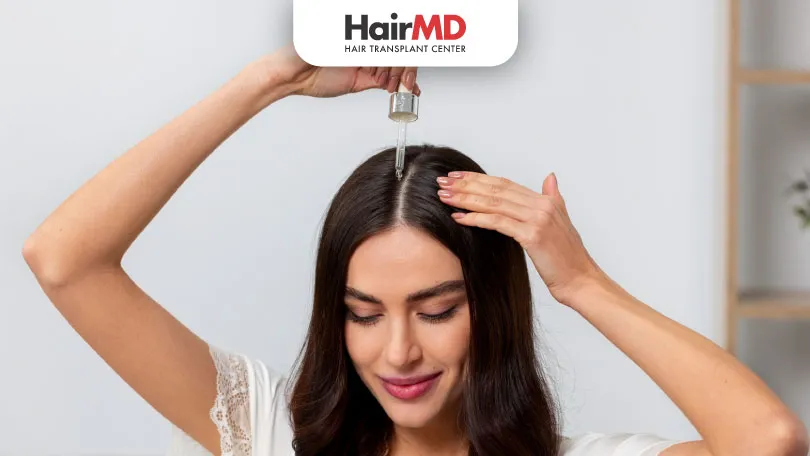 Are you experiencing hair loss? Get in touch with the best of our hair specialists in Pune to understand your hair condition. For a hair treatment or to get hair transplant, book an appointment with our dermatologists near you, call +919584584111.
People suffering from hair loss or looking to regrow hair would try everything. If you are one among them, you aren't alone! Out of the many things, people try for hair growth, Redensyl is one. Many people who visit us for hair growth treatment ask us various questions about Redensyl. Let's look at the ten most common ones in this blog.
10 Common Questions About Redensyl for Hair Growth
So, if you've also heard about Redensyl and wondering what it is and does it support hair growth, etc., here are ten common questions our patients ask us.
1. What is Redensyl?
Redensyl is a natural plant-based substance with DHQG molecules that promote hair regrowth. It targets and enhances cell division in hair follicle stem cells. Redensyl formula is considered effective for hair regrowth.
2. What are the various ingredients in Redensyl?
Redensyl constitutes pure plant extracts and has various natural and non-hormonal hair regrowth attributes. It contains many natural ingredients that include DHQG, glycine, zinc chloride, meta-bisulfite, EGCG 2, water, and glycerin.
3. Is Redensyl a DHT blocker?
DHT disallows hair follicles from absorbing nutrients and causes them to shrink which eventually results in hair loss. Here, Redensyl works as a natural DHT blocker.
4. How does Redensyl work for men?

Redensyl helps target the root cause of hair loss in men. It activates the dormant hair follicles and triggers the production of new hair cells. The result is thicker and healthier hair. In addition, Redensyl helps lower inflammation and the scalp's oxidative stress.
5. Is Redensyl safe?

Redensyl is made of natural plant extracts. Hence, it is usually considered safe. However, you should consult your dermatologist for more specific guidance and determine Redensyl's suitability in your case.
6. What are the benefits of Redensyl for hair growth?

Some benefits of Redensyl for hair growth include the following.
Increased hair density

Growth of new hair

Increased hair fiber strength

Reactivation of dormant hair follicles
7. Do Redensyl serums foster hair growth?
Redensyl serums move hair follicles from the telogen to the anagen phase and promote hair growth. It reduces the telogen hair count by increasing the percent of hair in anagen.
8. What is better – Redensyl or Minoxidil?
Redensyl reactivates dormant hair follicles and promotes new hair growth, along with strengthening the existing one. On the other hand, minoxidil increases hair growth by increasing blood flow to the scalp. Thus, both have their unique ways of working and benefits. However, a dermatologist's diagnosis and recommendation are necessary to determine the individual suitability of both these products.
9. What are Redensyl's side effects?
Redensyl does not have any known side effects as it contains natural ingredients and has been extensively tested clinically. But of course, as we always say, you shouldn't use it randomly but after your dermatologist's recommendation.
10.Can I use Redensyl without a dermatologist's recommendation?
You shouldn't. Redensyl is effective with no known side effects. Yet, every individual is different, and so is their body. Hence, you should avoid using Redensyl without consulting your dermatologist.
So, these were the ten most common questions people ask about Redensyl in their effort to regrow hair. Visit us if you have any more questions or are looking for a personalized hair growth treatment. Our qualified and experienced dermatologists will be happy to help.
Are you looking for hair fall solution? Get in touch with the best of our hair doctors in Pune to cure your hair loss. To book an appointment for a hair treatment or hair transplantation, contact our dermatologists near you, call +919584584111.